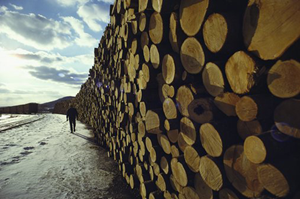 COCO Lumber Company LLC, located in Laurinburg, North Carolina, 480 metric acres steel fenced facility with 60,000.00 square feet warehouse space, is designed for processing 3 million board feet KD hardwood lumber monthly. Our main species are Yellow Poplar, White Ash, White Oak & Red Oak, and alternative species are Tupelo, Hackberry, Cottonwood, Sap Gum, Elm & Sycamore.
At COCO, we are actively shipping major species of Appalachian hardwood lumber to domestic and oversea markets. Meanwhile we dedicate ourselves to provide ideal alternatives to those customers who are looking for economical substitutes. For example, we handle big volume of Tupelo (American White Wood), an ideal substitute of Brazil White Wood and color-sorted American Yellow Poplar. Tupelo is fairly consistent in color, good at physical & working properties but cheaper than Brazil White Wood and color-sorted American Yellow Poplar. It would be saving thousands for our valuable customers.
You depend on lumber for a lot. Shouldn't you take it to someone you trust for quality and quantity?  At COCO, we sell lumber that is as good or better than what your other suppliers do. All our lumber is backed by "Peace of Mind" warranty. Because the way we look at it, you have enough things to worry about-your lumber supply shouldn't be one of them. We want to let you know that we're here to support you at every step. Please call us, fax to us, email to us or visit us, you'll be amazed of how much we can do for you to save your time and money.